Bjarke Ingels Group (BIG)
with JM Architects, WSP Parsons Brinckerhoff, GROSS.MAX., Charcoalblue, Speirs + Major, JLL, Alan Baxter and People Friendly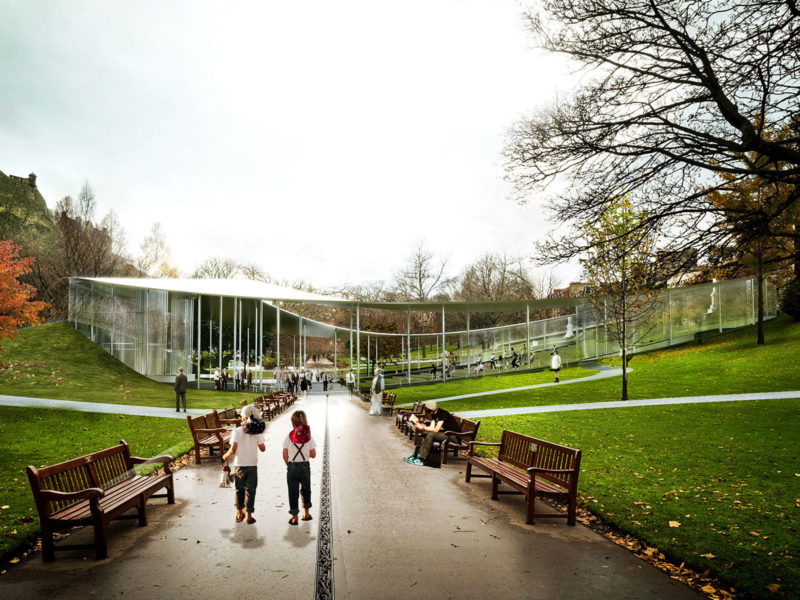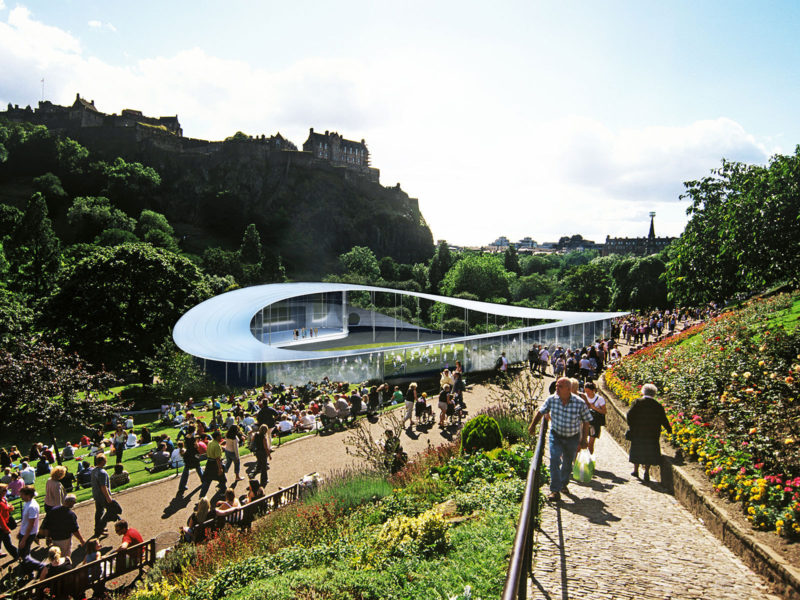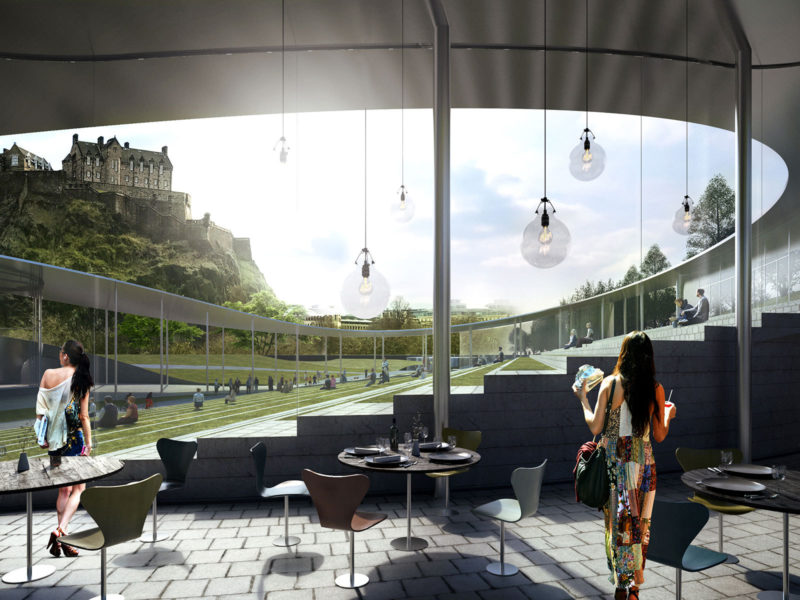 ◀
▶
At the meeting between the old and the new, the West Princes Street Garden occupies a central location – geographically, historically, and culturally – in Edinburgh. The existing bandstand, in the heart of the Gardens, paradoxically has the feeling of a leftover space that divides rather than unites.
We propose to enhance and reconnect the abundant qualities of the Gardens with a pavilion sculpted by its context: its gently undulating canopy reflects the movement of the terrain below and the light of the sky above. Visual transparency at ground level allows for uninterrupted enjoyment of the Gardens. From within, it will frame the context of Edinburgh Castle and its dramatic setting.
The rejuvenated bandstand provides momentum to reconsider the Gardens at-large by updating the planting regime, opening up key views, and improving access and connectivity throughout. A refreshment of the historic Gardens that roots its future in the heritage of its past.