Concept
This international design competition focused on enhancing and enlivening University College Dublin's extensive campus. The competition sought an outstanding integrated team for two much-needed design initiatives.
Firstly, to create a strong urban design vision that foregrounds a highly-visible and welcoming entrance precinct, one combining placemaking with a stronger physical presence and identity for the University. And, secondly, to devise a concept design for a charismatic new building that expresses the University's creativity – a making and learning lab – the Centre for Creative Design.
Known as Ireland's Global University, University College Dublin (UCD) is the country's largest and most internationally-engaged higher education body. Offering a strongly diverse mix of academic disciplines, UCD is the destination of choice for international students coming to Ireland. It attracts over 30,000 students from more than 120 countries annually, and is the most popular choice for Irish students seeking a university place in their home country.
Founded as an independent university 160 years ago by the religious and educational visionary John Henry Newman, UCD has been a vital and influential force in shaping modern Ireland, both politically and culturally. UCD's exceptional ability to foster talent is seen in its sustained contribution to business, science, medicine, the arts, culture and sport – and one of the world's most original minds, the 20th-century author James Joyce, remains the University's most well-known alumnus.
The competition centred on a project with two aspects: the Entrance Precinct Masterplan and the Centre for Creative Design. The Entrance Precinct Masterplan will create a new urban design strategy for a 23.8 ha area that will guide UCD in defining the quality of the campus through placemaking, architecture and the public realm, as well as allowing for future planning. Essential to this will be a distinctive, confident and highly-visible entrance and arrival experience that expresses the University's identity and showcases its Dublin site. The Centre for Creative Design is conceived as a charismatic yet well-integrated architectural addition – a maker space that is a living learning lab – and will promote inter-disciplinary engagement. The total value of the Centre for Creative Design is circa €48 million.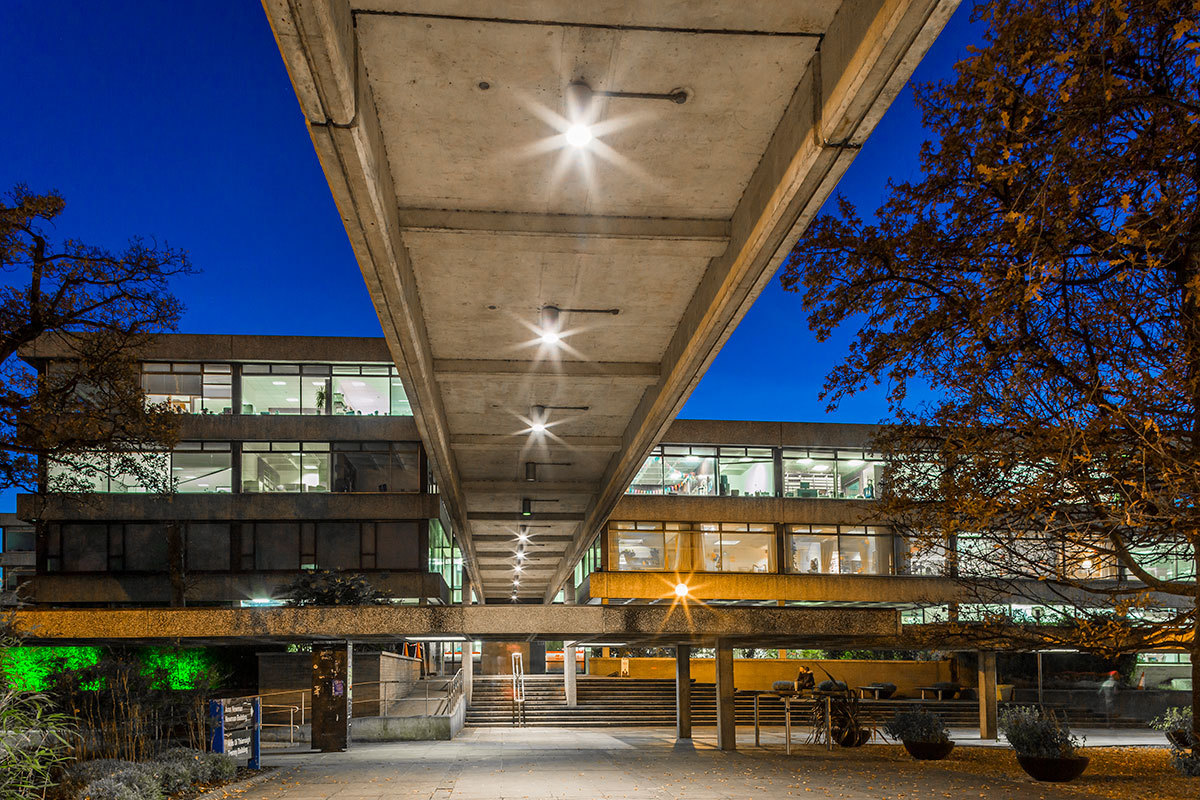 The campus has a serious architectural pedigree – its mid-20th-century core was designed by Polish architect, Andrzej Wejchert, and commissioned through an international competition. More recent additions include the Student Centre, voted Ireland's favourite new building (2013), and other world-leading facilities, notably the UCD O'Brien Centre for Science, UCD Sutherland School of Law, UCD Lochlann Quinn School of Business and the James Joyce Library. UCD's new Confucius Institute for Ireland, which will support national and international engagement and is designed by Robin Lee in conjunction with Arthur Gibney Architects, is due to open in 2018.
At the first stage of the competition, competitors were required to submit documents detailing their proposed team and experience. The honorarium for each finalist team was €40,000.
Ninety-eight teams from 28 countries entered the competition and six teams were selected to develop visions for the Entrance Precinct Masterplan and concept designs for the Centre for Creative Design.

The jury met in July 2018 to interview the shortlist and selected the team led by Steven Holl Architects as the winner of the competition.
University College Dublin's Future Campus project strategic objectives are:
Immediate physical presence
Give the University immediate physical presence and visibility as an internationally-minded, dynamic and creative place of learning and research, addressing the currently recessive and largely anonymous arrival experience.
An enhanced campus
Enhance and enliven the campus by making a highly attractive environment (day and night, season to season) that promotes a strong sense of community and sociability and inspires students and faculty, visitors and local innovators to explore new ways of learning and thinking.
A future-proofed vision
Create a strong and flexible urban design vision for this 23.8 ha area of the overall campus, informed by placemaking, accessibility and people flows; this anticipates the potential for up to 335,000 sq m of new development (representing a footprint of circa 67,000 sq m).
UCD's creative identity
Make creativity, innovation and sustainability central to UCD's identity through exemplary design.
Sustainable values
Affirm holistic sustainable values – from design through to operations and use – achieving a near zero energy target, making design choices incorporating energy-saving, green technologies where possible, and respecting the campus' natural environment and biodiversity, notably the 200-year-old woodland walks.
A Dublin landmark
Make the University a landmark on the Dublin map – improving connections with the city and the immediate community/vicinity.
UCD's international reputation and image
Raise the profile of UCD nationally and internationally through the quality of its campus and architecture to draw more diverse, high-performing candidates and academics
Physically, the Future Campus project will:
Create an Entrance Precinct Masterplan: a strong urban design vision that foregrounds a highly-visible and welcoming entrance experience and, overall, combines placemaking with a stronger physical presence and identity for the University, while also strengthening links between the campus and the surrounding city.
Create a charismatic yet well-integrated Centre for Creative Design that is a living learning lab – using innovative materials and new technologies to express its purpose as the University's home of design studios and laboratories, and maker, project and fabrication spaces.
Increase permeability of the campus boundary – and the quality of this – including a possible new vehicular entrance and influence improvements to the public realm within the liminal zone between city and campus, taking advantage of planned public transportation connections and sustainable transport innovations/modes.