Benjamin J. Bahan, Ph.D.
Professor
Gallaudet University
Known as an influential figure in American Sign Language (ASL) literature as a storyteller and writer of Deaf culture, Ben Bahan is also recognized for his work in sensory orientation studies and how the senses impact space and design. Some of Bahan's prominent works in American Sign Language are "Bleeva," "The Ball Story," and "Birds of a Different Feather". He also co-wrote the book A Journey into the Deaf-World (1996) with Robert J. Hoffmeister and Harlan Lane. Additionally, Bahan also co-wrote and co-directed the film Audism Unveiled (2008) with his colleague H-Dirksen L. Bauman. Bahan is currently one of the Executive Editors of the Deaf Studies Digital Journal, the world's first online, peer-reviewed academic and cultural arts journal to feature scholarship and creative work in both signed and written languages.
Prior to working at Gallaudet University, Bahan earned his Ph.D. from Boston University in Applied Linguistics (1996) and worked at the Salk Institute in La Jolla, California where he researched ASL linguistics and language acquisition.
Elizabeth Diller
Architect and Artist
Diller Scofidio + Renfro 
Elizabeth Diller is a founding partner of Diller Scofidio + Renfro, a practice that works at the intersection of architecture, the visual arts, and the performing arts. The studio is rooted in early conceptual projects that distinguished Ms. Diller and Ricardo Scofidio as the first recipients in the field of architecture to receive the MacArthur Foundation's "genius" award. Among DS+R's recently completed architectural projects are the Lincoln Center for the Performing Arts Redevelopment, the High Line, and the Roy and Diana Vagelos Education Center at Columbia University's Medical Center, all in New York; as well as The Broad in Los Angeles. Projects currently under construction include the Museum of Modern Art Expansion in New York and The Shed in Hudson Yards. Among the studio's recent installations and curatorial projects are Charles James: Beyond Fashion at the Metropolitan Museum of Art, and Exit at the Palais de Tokyo, Paris, in conjunction with the UN's Conference on Climate Change COP21. The studio is currently working on the Mile-Long Opera on the High Line. Ms. Diller is a Professor of Architecture at Princeton University.

Photo by Abelardo Morell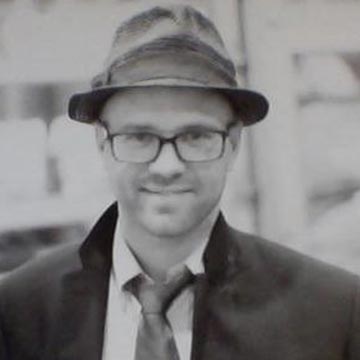 Keith Doane
Graduate Student Association
Gallaudet University
Currently a graduate student of Gallaudet's Public Administration program, Keith Doane has been involved with DeafSpace research since 2007. Doane contributed to the DeafSpace Design Guidelines, Volume 1, and teaches the Deaf Studies DeafSpace course at Gallaudet. He has also been a part of various focus groups, including the 2022 Campus Plan and the selection of a development partner (The JBG Companies) for the 6th Street corridor. Doane continues to be an active local community member—participating in different initiatives across Trinidad, Ivy City and NoMa neighborhoods—and an active student at Gallaudet, serving as the Graduate Student Association President for the 2015 term.
Raised in Minnesota, Keith Doane has attended schools for the deaf his entire life and has a passion for the outdoors and sustainability. In the past, Doane worked for four summers with the Conservation Corps of Minnesota, a non-profit organization that preserves and improves the state and national parks across Minnesota, Wisconsin, Michigan, and North Dakota. Doane is also an avid hiker, cyclist, and skier, and participated in the 2003 and 2007 Winter Deaflympics for Alpine Skiing.
Lisa Findley
Architect and Professor
California College of the Arts
Lisa Findley is a registered architect and an active architectural journalist. She writes primarily in public venues to explore architecture and its position as a visual and cultural practice in a rapidly changing world. Her reading, research, and writing cross over into many other fields including cultural geography and anthropology, cultural and postcolonial studies, landscape architecture, natural history, and cartography.
Findley is a Professor of Architecture at the California College of the Arts where she teaches both MArch and BArch students in advanced design studios and special topic seminars. Among the studios she teaches are architectural travel programs to China. In the past, Findley has taught and lectured at universities in Malaysia, Australia, and South Africa as well as throughout the United States, and has worked as an international workshop teacher with the Getty Conservation Institute.
Among her published works, Findley's book Building Change: Architecture, Politics, and Cultural Agency (Routledge, 2005) stands out as an important model in creating a unique identity and space for Gallaudet University.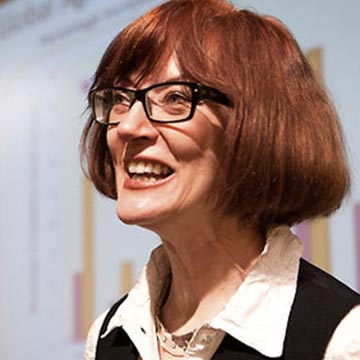 Valerie Fletcher
Executive Director
Institute for Human Centered Design
Valerie Fletcher has been Executive Director since 1998 of the Institute for Human Centered Design (IHCD). Fletcher writes, lectures and works internationally. She currently oversees projects ranging from the development of a new national website on accessibility and inclusive design in cultural facilities for the National Endowment for the Arts, to a wide range of consultation and design services to public and private entities in the US and globally. She created the IHCD User/Expert Lab which has over 200 people engaged in the evaluation of places, products and services. Her research focus is integrated social and environmentally sustainable solutions for multifamily housing, healthcare, culture, workplaces, and the public realm.
She is a Special Advisor on Inclusive Design to the Open Society Institute and the UN Department of Economic and Social Affairs and Councilor for the International Association for Universal Design (IAUD) in Japan. She recently completed an international universal design benchmarking project for the government of Singapore. Fletcher has a master's degree in ethics and public policy from Harvard University. She co-chairs the Design Industry Group of Massachusetts. The Boston Society of Architects awarded her the Women in Design award in 2005.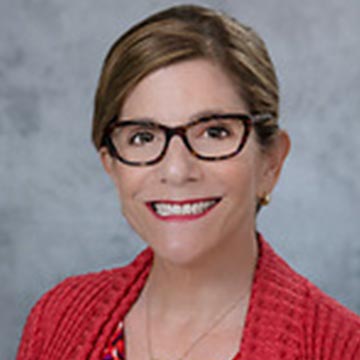 Robin Mosle
Executive Vice President for Retail
The JBG Companies
As Executive Vice President for Retail, Robin Mosle is responsible for growing JBG's development, merchandising, and placemaking capabilities in the mixed-use arena, bringing to bear her 25+ years of experience in the retail real estate industry. She curates specialty retailers to match the needs of each project which in turn maximizes the sense of place and adds to its sustainable value.
She is currently working on over 20 development projects in Shaw, NoMa, Rosslyn, Gallaudet and Bethesda. Her most recent D.C. projects include Atlantic Plumbing, The Shay, The District, The Louis, and L'Enfant Plaza.
Prior to joining The JBG Companies in 2013, Mosle spent two years as Executive Vice President of JBG Rosenfeld Retail, the retail affiliate of The JBG Companies. Mosle's previous experience also includes positions at Samuels & Associates, LLC. She has held various leadership positions with Street-Works, LLC, Federal Realty Investment Trust, Grosvenor International, and The Rouse Company, where she lent her name to prominent, mixed-use developments like Boston's Fenway Triangle; Blue Back Square in West Hartford, CT; and Northbrook Court in Chicago, among others. Mosle's urbanplace-based vision helps focus design, leasing, marketing, and programming of sustainable and memorable places.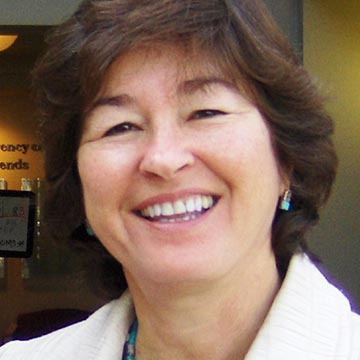 Roslyn (Roz) Rosen, Ed.D.
Director
Rosen Global Services
Roz Rosen, an exceptional alumna of Gallaudet University, is currently a member of the National Steering Committee of Language Equality and Acquisition for Deaf Kids, member of the Educational Strategies Team with the National Association of the Deaf (NAD), and a lifetime honorary board member of the World Federation of the Deaf. Before retiring in 2014, Rosen was the Director of the National Center on Deafness at California State University, Northridge (CSUN). Many of Rosen's publications and presentations reflect her career and lifelong dedication to education, bilingual advocacy, women's rights, international human rights, and leadership.
Among her long list of accomplishments, Rosen was the first Deaf woman to become a Dean at Gallaudet (Dean of Continuing Education), as well as the first Deaf woman to become Provost. She served on NAD's board and as President. Rosen was also the Executive Director of the Council on Education of the Deaf.
Rosen, as a visionary and an advocate, will ensure that Gallaudet's gateway enhances and expands educational opportunities and advocacy for the deaf community through broader local and international collaboration.
Fred Weiner
CEO Gallaudet University Foundation
Gallaudet University
CEO of the Gallaudet University Foundation and the Assistant Vice President for Administration, Fred Weiner is responsible for the University's local and Federal government relations as well as the development on the 6th Street NE corridor. He oversees the Office of Campus Design and Planning, the University's Facilities Department, and real estate development. He also oversees Gallaudet Interpreting Services.
Prior to coming to Gallaudet in 1999, Weiner worked for three years at the National Association of the Deaf and nine years with AT&T. While at AT&T, he served one year as a Brookings Institution Congressional Fellow where he worked in the office of Representative Robert Andrews (NJ-1) as a legislative aide.
Marion Weiss
Architect and Co-founder
Weiss/Manfredi Architecture
Marion Weiss is most well known for her multidisciplinary architecture style combining art, landscape, and urban design. Her firm's most well-known work is the Olympic Sculpture Park in Seattle, a solution to a unique creative challenge where a rail and road crossing offered only small, sharp parcels to work with. The result was a unique combination of parkland, bridges and overlooks that added to the creative environment in Seattle. Another of her and her partner (and husband)'s designs is the Krishna P. Singh Center for Nanotechnology at the University of Pennsylvania. They considered various elements to human design, incorporating nature and technology to create a state-of-the-art science research facility.
Marion graduated with a Master of Architecture degree from Yale University, and a BS in architecture from the University of Virginia. She is currently the Graham Chair Professor of Architecture at the University of Pennsylvania's Penn School of Design. She is also the Eero Saarinen Visiting Professor of Architectural Design at Yale University. Her firm has received awards such as the New York AIA Gold Medal, and the American Academy of Arts and Letters award.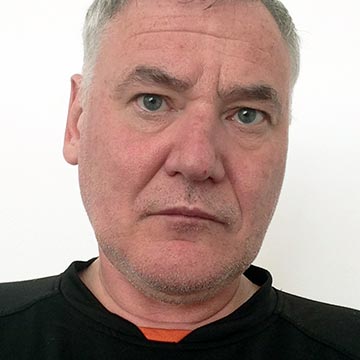 Aaron Williamson
Artist, choreographer and writer
Aaron Williamson is the founder of the disability artists' collective 15mm Films and is one half of the satirical "Disabled Avant-Garde" with Katherine Araniello. Williamson, who became profoundly deaf at seven years old, is also known for asking "why hearing loss and not gaining deafness?" and thereby coining the term "Deaf Gain."
Over the last 15 years, Williamson has created over 300 performances, videos, installations and publications in many countries including Britain, Greenland, Japan, the US, China, Taiwan, in South America and throughout Europe.
He completed a Doctorate in critical theory at the University of Sussex (1997). His many Awards include a 3-year AHRC Fellowship at the University Central England (2004–07); the Helen Chadwick Fellowship at Oxford University and the British School at Rome (2001–02); the Cocheme Fellowship at Byam Shaw, University of London (2008–09). He won the "Artist of the Year" award from FACT in Liverpool (2007) and was the Adam Reynolds Bursarist at Spike Island, Bristol for a residency between February and April 2010.
Mabel O. Wilson
Associate Professor
Columbia University 
Mabel O. Wilson's architectural thought is informed by art, history, and racial theory. She infuses her design concepts, advocacy work, lectures, and research within the context of Black America and its experience with the larger world around it. One ongoing project is called 'Who Builds Your Architecture?', a coalition that stimulates dialogue about laborers' rights within the field of architecture. She has been a finalist for design competitions such as the African Burial Ground Memorial in Manhattan, New York.

Mabel has received awards like the Ford Fellow in architecture and design from United States Artists. She has written books on space and racial theory, including one named Negro Building regarding the experiences and representations of Black Americans in world fairs and museums.
Mabel graduated with a Ph.D. in American studies from New York University. She also has a Masters of Architecture from Colombia GSAPP, where she is currently an associate professor.
Photo by Justin Beck
The Jury was advised by David Hamilton, Director of Projects, Malcolm Reading Consultants; Hansel S Bauman, Executive Director of Campus Design and Planning, Gallaudet University; and Roger K Lewis, Professor Emeritus, University of Maryland School of Architecture and columnist at The Washington Post.