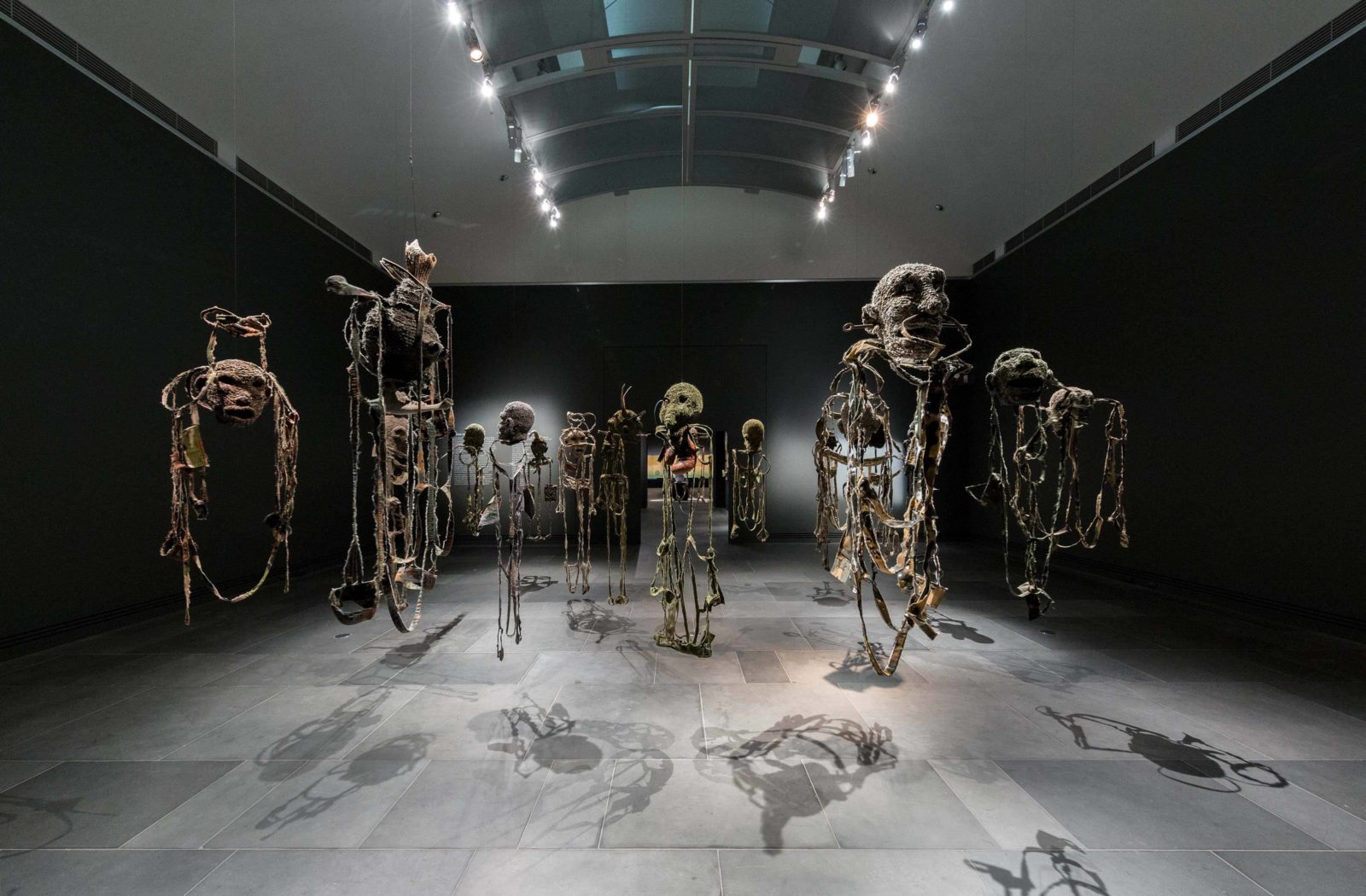 Curatorial Vision
The ambitions and vision for Adelaide Contemporary have grown out of the successes of the Art Gallery of South Australia (AGSA) and the need for new galleries to display works from an outstanding collection that amounts to more than 42,000 works.
Due to lack of space, only a minute fraction of the Collection's treasures has been displayed so far.
With the most important collection of Aboriginal cultural material in the world and an internationally regarded collection of European, Asian and Australian art, Adelaide Contemporary's unique curatorial signature will enable visitors to look at Australian art in a global context.
In a world-first, the Gallery of Time will draw from the State's collections to place Aboriginal art and culture in conversation with work from European and Asian cultures. Using storytelling, encounters and diversity, it will encourage new ways of seeing and understanding Aboriginal and other art collections.
Adelaide Contemporary will honour Aboriginal art and culture, welcoming diverse voices and fostering links with communities State-wide as well as with international partners.
As the first new building to be commissioned on behalf of the AGSA since 1996, Adelaide Contemporary will enthusiastically celebrate Adelaide's growing place in the international art world.
AGSA's values include a commitment to innovation and experimentation and returning the power of art to people's lives through bold exhibition and event programming.

A new stand-alone art destination in an exceptional public realm, the initiative will support an expanded acquisitions and loans programme and provide space for artistic innovation.
Adelaide Contemporary will engage and educate families and children through thematic narratives that will activate the entire Art Gallery collection – an outcome unrivalled in most internationally-renowned museums and galleries.
New gallery, education and research, and public engagement spaces will enable the commissioning of internationally-significant installations, and major 'blockbuster' temporary exhibitions will raise Adelaide's profile; most significantly, frequently changing displays will locate the gallery at the core of the cultural life of South Australians. Adelaide Contemporary will expand the conventions of an art gallery to include film, performance and design.
Adelaide Contemporary represents an investment in the future of Australian art and a faith in Adelaide's ability to capture the intense energy and activity of its creative industries – so apparent in the festival season – and sustain this year-round.
It is expected that 500,000 visitors will come to Adelaide Contemporary in its first year. Concurrently, visitors to the existing Art Gallery of South Australia are anticipated to rise by 250,000 in the first three years.
Adelaide Contemporary will need to be of outstanding architectural quality combined with assured and sophisticated place-making so that it can flourish as a new presence in the city, appealing to locals, regional visitors, and national and international tourists.
For details on the spatial and technical requirements of Adelaide Contemporary please see the Competition Conditions.