Adjaye Associates and BVN
with McGregor Coxall, Steensen Varming, Plan A Consultants, Barbara Flynn, Yvonne Koolmatrie, Aurecon Group and Front Inc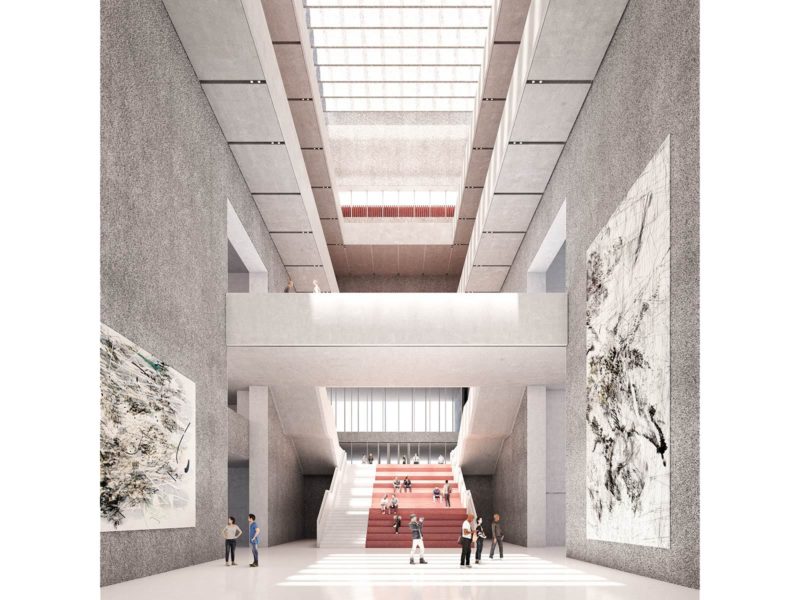 The building is conceived as a mythical primal house, set on the land of the Kaurna people. It negotiates the relationship between Aboriginal Country, urban grid and the future-facing city into a synthesised moment of cultural enlightenment.

The logic of space is informed by the idea of the house as a vessel for art and meaning. A central light-filled heart – a grand atrium – is surrounded by a series of balconies and rooms, which connect with framed views towards ritualised landscape and distant Kaurna dreaming tracks. The atrium culminates in a skylight, which dissolves the building into light, leading visitors upwards, towards a deeper understanding of culture.
The design establishes a unique visual identity that together with its spatial response, informs a greater sense of place – a place of inspiration, dialogue and encounter. It serves as a physical and symbolic connector of people, art and legacy across culture, geography, time and tradition.